How to Buy Sunglasses Guide
With summer fast approaching, you might notice a few of the tell tail fashion statements that never fail to rear their timeless heads. In direct relation to the rise in temperature, one can expect to see wave after wave of T-shirts, shorts and perhaps the most iconic staple of the summer wardrobe, sunglasses. However, this begs the question, what exactly should one look for when trying to purchase a pair?

Folks are always wondering how to buy the perfect pair of sunglasses since everyone needs
different pairs for different reasons. There are several simple steps customers can take to make sure that they choose the right pair of glasses, and the modern world has made shopping for sunglasses easier than ever. We would venture to be so bold as to say that those with a sever aversion to shopping can enjoy shopping for sunglasses if it is done right.
The first thing shoppers should decide when shopping for a pair of sunglasses is why they are buying them in the first place. If they simply need a pair of glasses to complete a costume, then they can look online for so called "party sunglasses". This category can include all sorts of sunglasses from classic Ray Ban style wayfarers and Aviators, glasses that are comically over-sized, to LED glasses that light up and blink in the dark and even ones that hypnotize! These sunglasses are generally inexpensive so you wouldn't be too
upset when that cute guy/girl you just met steps on them by accident. Obviously, the quality of these party sunglasses is not on par with Gucci designer sunglasses for $300. But if it is fashion that you are after, there is no shortage of style in that department either. You could go with the classic and ever popular wayfarer, or put some swagger in your step with the intimidating aviator. Alternatively, if you are a fan of the outdoors and need something a little more rugged, there is a niche for you as well. There are tons of glasses ranging in degrees of solar protection, scratch resistance and comfort.

After you decide what you want your next step is to decide what style of frame. Unlike in years past, today there are many different types of frames available. More styles means
more choices, means the perfect pair of glasses for you. The rule of thumb when looking at different frames is that you want a frame that contrasts the shape of your face.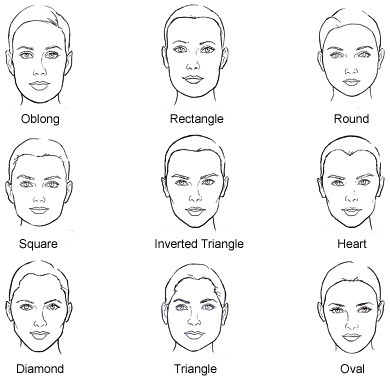 Let's take a look at some examples. A person with a strong jawline and a broad forehead would look best with a rounded frame that would contrast to that face shape. Individuals with a narrow chin and a wide forehead would be wise to go with a triangle frame; an example of this type of frame is the aviator because it has a wider base compared to other
glasses. If your face is long and narrow then a pair of wrap sunglasses may be the way to go. The reason for this is that the pronounced wide line will not only shorten your face but give you a clean modern look. A rounder face can be instantly leaned out by a pair of square frames, however, it is crucial to get the right width or you could end up with the opposite effect. Finally, if you're lucky enough to have an oval face then you may have wasted a few seconds reading that last paragraph because for you any type of frame will fit you, but
now you know what will compliment your friends and family.
After you have chosen your frame the next step would be to make sure that the glasses fit you. Much like shopping for shoes or a new pair of pants measurement is important, yet often overlooked when buying a pair of sunglasses. The first thing that you need to do is to find the measurements for the shades themselves. There are three measurements that you need to find, first is the width of the lens, second is the width of the bridge over the nose and third would be to find the length of one the glasses arms. At this point, you should have a reading like 56-18-130 (measured in millimeters). Once this is complete, then you need to move on to finding the measurements of your face. Again there are a few measurements that you will need to take. The first step is to measure the widest part of your face, then the bridge of your nose. Now that you have those measurement, here comes the tricky part (we promise there is only one). What you want to do is subtract the width you got for the bridge of your nose from the width of your face, and divide that number in half. This will give you the lens width that
will fit you the best. Armed with this number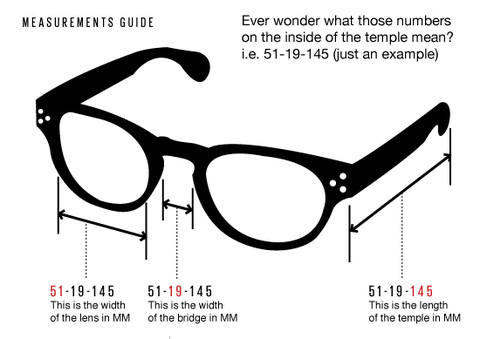 you can pick out your perfect pair of glasses. Try not to get too caught up with your number, like most things there is some wiggle room and being off by a few points won't matter too much in the long haul.
When trying to find a pair of glasses that suit you another important issue is protection. Just like your skin, if left unprotected, the sun can damage your eyes. It is important to make sure that you are covered. There are a few things that you should take into account in this area. First and foremost is the amount of UVA/UVB protection. This will be displayed on the sunglasses as UV followed by a number. You have to look for sunglasses that block either 99 or 100 percent. Some manufacturers put labels saying "UV absorption 400" or "UV absorption up to 400nm". Both of those statements mean 100 percent UV absorption. The next decision that you need to make is if you want polarized lenses or not. A polarized glass basically means that the glasses will reduce the glare from the sun and help maximize performance while wearing the glasses. Most glasses today have this feature already built in.

The color of your lens should also help you make a more informed decision when choosing your glasses. While much of this decision comes down to personal preference, different colored lens can help you out depending on the intended use. For example, green or grey glasses are ideal for driving while brown or amber lenses block out blue light -making them great for sports.
Another huge factor in buying sunglasses is how fashionable they are. Doctors may talk about the importance of lens quality and how responsible people need a specific type, but when it comes down to it, most of us would take fashion over function. Sunglasses are a fashion accessory meant to draw the eyes of others as much as they are made to protect the eyes of their wearers. Nobody wants to pay good money for a fugly pair of glasses (unless they complete a clown costume of course). The beauty of shopping online is that customers have a wide variety of sunglasses to choose from that are all just a click away.

Those who are serious about buying prescription sunglasses will have to get that information from their eye doctor and will have to be more selective in their purchase. That
does not mean that these customers will be unable to find a stylish pair. Many sites online offer attractive glasses with lenses tailored to a person's prescription.

Finally, there are a few more tips that we can leave you with to aid in your sunglasses experience. First is to opt for anti-reflective treatment if you can. It may seem like an unnecessary expense, but if you work in an office with fluorescent lighting or spend hours in front of a computer, this can make all of the difference. In addition to that, they reduce the glare of your lens and allow people to see your eyes. Also, avoid polycarbonate. While the material is lighter and is less likely to shatter the tradeoff it is much softer and scratches easily. Lastly, if you opt to buy in-store rather than online, take the time to consult a sales associate. More often than not they see hundreds of glasses and face types a day, and are ultimately the experts in this case.

Remember, sunglasses are primarily about fun. So those who are curious about how to buy sunglasses should buy a pair that will make them look and feel stylish.