Top Ten Amy Poehler Characters

by Emily Neeland

Amy Poehler is a talented comiedienne known for her improvisational skills and fiery characters. Poehler became a household name when she joined the cast of Saturday Night Live in 2001. Since leaving SNL, she has enjoyed tremendous success with her show "Parks & Recreation". Along the way Poehler brought life to a bevy of hilarious female roles. Here we present our picks for the Top Ten Amy Poehler Characters: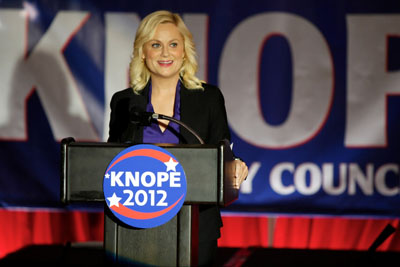 1. Leslie Knope from "Parks & Recreation"
Civic duty and taking pride in one's community never seemed so cool. A beacon for female empowerment, Leslie Knope makes an excellent role model for young and old alike as she works hard to improve her hometown of Pawnee, Indiana.
Pay Homage With: American Flag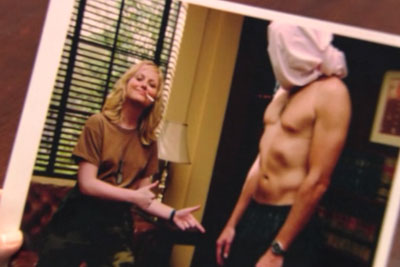 2. Bride of Gob from "Arrested Development"
After an escalating series of dares, Gob Bluth (Poehler's real life husband, Will Arnett) finds himself married to a seal-dealing wild woman. The Bride of Gob humiliates Gob in order to obtain a divorce and get him to pay for one of her seals that he lost during a magic act.
Pay Homage With: Dog Tags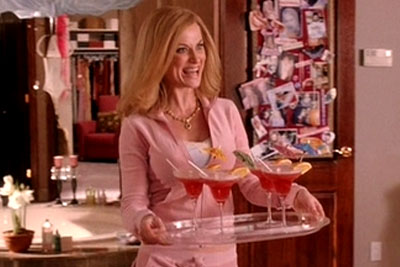 3. Mrs. George from "Mean Girls"
Being the mother of a high school Queen Bee is damn hard work. But that's okay, because Mrs. George isn't just a regular mom, she's a cool mom. Whether that means permitting her daughter unsupervised sexy times with gentlemen callers, or whipping up a batch of alcoholic beverages for a group of teenage girls, Mrs. George will rise to the occasion.
Pay Homage With: Fiesta Straws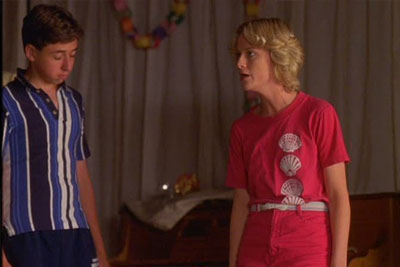 4. Susie from "Wet Hot American Summer"
Someone needs to take charge of the talent show at Camp Firewood, and camp counselor Susie is just the director/choreographer for the job. In between playing flute at secret commitment ceremonies and taking field trips to the local crack den, Susie puts together a truly mind-blowing production.
Pay Homage With: White Canvas Belt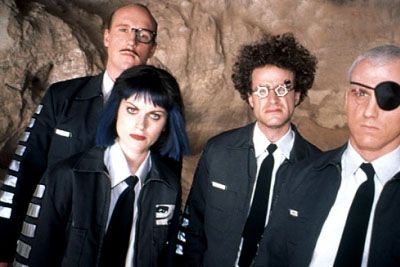 5. Colby from "Upright Citizens Brigade"
A certified agent of chaos, Colby keeps tabs on the bizarre happenings going on in the Upright Citizens universe while using entertainment as a weapon.
Pay Homage With: Black Bob Wig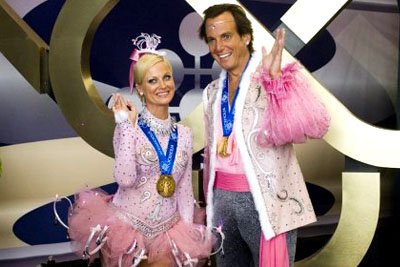 6. Fairchild Van Waldenberg from "Blades of Glory"
One half of a brother-sister competitive ice skating team, Fairchild Van Waldenberg is out for gold. Even if it means sabotage, scheming, or kidnapping, this high-achiever will stop at nothing to win the World Championship.
Pay Homage With: Pink Tutu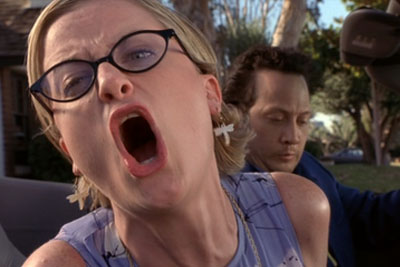 7. Ruth from "Deuce Bigalow: Male Gigalo"
As a woman afflicted with tourettes syndrome, Ruth isn't able to go places like churches or school playgrounds. But with the help of her male escort, Ruth learns that she fits right in at rowdy sporting events.
Pay Homage With: Black Frame Glasses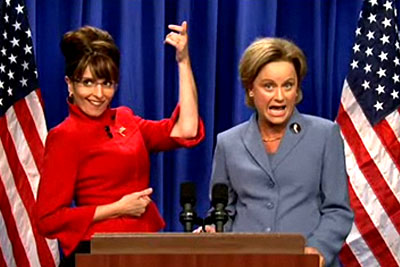 8. Hillary Clinton from "Saturday Night Live"
During the 2008 Presidential Election, an iconic sketch comedy routine was born. Poehler played Hillary Clinton opposite Tina Fey's pitch perfect Sarah Palin to showcase the two most famous women in politics.
Pay Homage With: Short Blonde Wig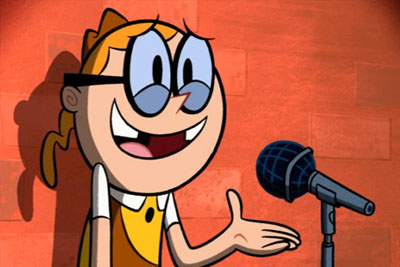 9. Bessie Higgenbottom from "The Mighty B"
Another character who is known for being obsessed with achievement, Bessie is a highly motivated Honeybee Scout looking to earn every last Bee Badge.
Pay Homage With: Nerd Glasses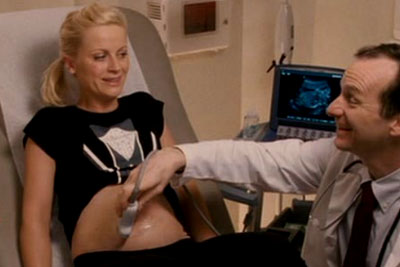 10. Angie from "Baby Mama"
In this tale, the path to motherhood is not a simple one. Angie provides a fertile working-class womb to become a surrogate for successful career woman's baby.
Pay Homage With: Beer Belly Pad
This article was published by Private Island Entertainment LLC.